WELL YOU DID IT . . .you succeeded in dumping your girlfriend, or boyfriend, at the restaurant that you two met four years ago. What a romantic night that was. Wine, soft music, and breakfast the next morning. Oh, those scrambled eggs tasted divine. You actually thought to yourself that this was going to last. And it would have lasted except . . .
YOU GOT "THE ITCH" . . .and not medically-related either. "The itch" of boredom. Being smothered. Boxed-in. And you did what most people with narrow minds and a self-absorbed opinion of themselves do, you "dumped" the most-beautiful girl you will probably ever be blessed to have in this life. Or the next. And you, "Miss Angel Face," you thought that your boyfriend wasn't measuring-up to Matt Damon, like you had a chance in scoring that hunk, and decided to make a clean break and do him in.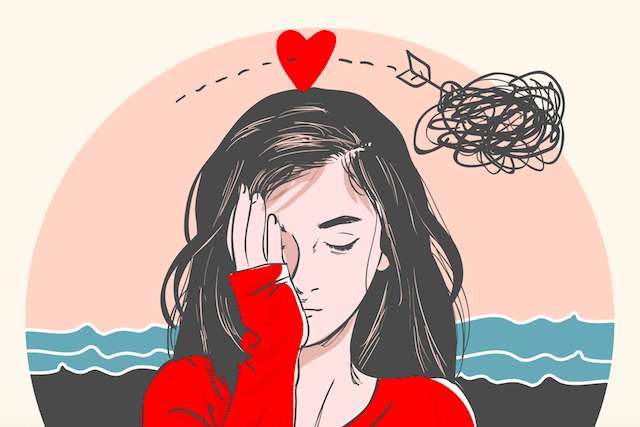 Dump him quickly. Like tearing a Band-Aid off a cut. Quick. Fast. And you did. You are now a free girl. And you are a free man. How does that feel? Honestly? Let me guess, you don't really know. You are now just "getting in touch with your real feelings." Why don't you both go to Arizona in the desert lands and devote one year to cleansing yourself of these "feelings" that made you do this despicable act of dumping your girl or boyfriend. I am sure that there are several Indian experts in Arizona who can guide you through this spiritual maze of self-improvement.
"MR. OR MISS DUMPER," THIS IS WHAT YOU WANTED
THE PRETTIEST GIRL YOU EVER SHARED TIME WITH, OR THE MOST-GIVING GUY YOU WILL EVER MEET, TO WALK AWAY AFTER YOU DID WHAT "YOU" THOUGHT WAS RIGHT IN DUMPING THEM.
WHO KNOWS WHY YOU DID IT . . ."dumping," your girl or boyfriend. Only God Himself knows. And since we are all living in our present stage of fleshly mortal life, we can't ask God face-to-face why you took it on yourself to make the girl or guy who was so supportive of your new pursuit in life: being a "body painter," for tips. Or that time you wanted to climb Mt. Everest in the nude. He or she was there for you. And suffered most of the humiliation when you were seen on CNN and Fox News in the buff struggling to get above 50 feet on this majestic mountain. Yeah, you had it good.
BUT YOU WOKE UP ONE DAY . . .and as you were eating your Rice Cakes and Whey Milk, because you take care of your body, you thought, "hey, I want to get rid of my hot girl (or boy) friend tonight at Le Crusty Dish, the place where we met four years ago. I need a change in my hectic social life," let me paint you a harsh picture. Hectic social life? Is this what you said? You define 'hectic' as maybe one date every three weeks and that is from an on-line dating service. Yes sir, or ma'am, "you" are the hot ticket alright. You are the talk of the town. Most members of the opposite sex would sell their season tickets to the New York Knicks to be your companion. Yeah, you are what legends are made of. Yeaaaah, right.
"DUMPER" SEE WHAT YOU DID
IN DUMPING YOUR HOT GIRLFRIEND OR BOYFRIEND? HE OR SHE IS NOW SITTING ON THE CURB IN LOWER MANHATTAN CRYING THEIR EYES OUT. YOU SHOULD BE PROUD. YOU DEFINITELY CHANGED THEIR LIVES. FROM HAPPY TO TOTALLY-DESTRUCTED.
NOW THAT "YOU," THE "DUMPER," . . .have accomplished your painful, heart-breaking task of breaking your companion's heart and caused them loads of pain, tears, and self-doubt, to say nothing about smearing their self-image with a the black smudge of making them feel the "dumping" was their fault, please allow me to talk to you, "Mr. or Miss Dumper," for a few minutes. That is all I am asking.
There are a few things that YOU, "The Dumper," need to know in order to live with yourself. And that is why I am entitling this hub . . .
"If You Have "Dumped" Your Girl or Boyfriend, These Are Things For YOU NOT TO DO . . ."
Note: this hub is for those in our society, who "dump" sweet girls and guys on a whim. That's it. Or for the immature reason of being bored. If a person is in an abusive-relationship, then I do condone and even promote "dumping" the abusive "monster" who is abusing you. And will go further to tell them to get some professional help. But like I stated, this is ONLY FOR THOSE WHO WOULD DUMP SWEET COMPANIONS just for the sake of getting free from them. (Kenneth)
DO NOT look into your bathroom mirror. Because the image you see will scare you. Hopefully. If you are foolish, and do peer into your mirror, the image is going to be that of a heartless, non-caring person who is only in a relationship for what pleasure "they" can get, not how much pleasure "they" can give another person.
DO NOT show your face in public for at least two weeks. Believe me, your name is spreading over the city, in bars, clubs and restaurants like wild fire. Probably your name is now embossed in black, permanent ink from a Sharpie Marker on some girl or guy's rest room and the language is too graphic for HubPages. Do me and your suffering-for-no-reason "ex," a favor and live like a hermit. That way, news of how you blatantly broke their heart will have settled down and normal society can go forward with their lives.
DO NOT tell your guy or girlfriends, after the "dumping," "Hey, they had it coming. All that hot passionate love when they didn't feel like it. And cooking for me because I am a lazy creep. I couldn't take it any longer. Can someone buy me a beer?" Or you will be telling one humongous lie. The reasons are true in what you say, your "ex" did satisfy your sexual needs even when they were exhausted, and cooked for your lazy butt, but dumping them was NOT cool. In fact, it was probably the LOWEST act of degradation engineered by a member of the human race.
DO NOT attend your local church or synagogue and when the minister or priest says, "is there anyone here who has inflicted pain on someone else for no reason?" For people who know what you did, and they will know quickly, look at you and glare. Do you really want this from others? Well, on second thought, DO attend your local church or synagogue. The glaring might be poetic justice for you.
DO NOT start hitting-on another girl or guy immediately, thus proving just how depraved and selfish you really are. Let it go for at least two years. Then you can, if you have learned how to respect the feelings of others, then and only then, can you date again. I cannot say with a clear conscience, "go for it," for I feel for the "dumpees," for I was a "dumpee" many times and the hurt NEVER goes away.
DO NOT become philosophical and start quoting Poe, Elizabeth Barrett Browning when in social circumstances like a cocktail party that you "crashed," because your closest married couple, "The Tenderwells," a successful man and wife massage therapy team, didn't invite you. ON PURPOSE for the dastardly way you treated your "ex." These people at this "uptown party," are intelligent. They can see through you like glass cleaned with Windex. Stay home. Maybe over the course of time, your vulgar act of "dumping" your sweet guy or girlfriend just because you were bored with them, will be forgotten.
DO NOT start writing columns or stories of self-help romance topics for Vogue, GQ or the New York Times. Who would believe you and your selfish reasons for "dumping" the last seven, sweet girl or boyfriends you've had in the last seven months? Spare the reading public and keep busy with building model ships or do some gardening. Some personal evaluation would help too.
DO NOT try to rebuild your self-image by indulging in new clothes, car, or friends. Like I said earlier, news of your cruel act of "dumping" has spread even to the most-obscure gentleman's clothiers in your hometown. Just "own" what you did. And try to move on without causing anymore harm to another girl or guy.
DO NOT call your "ex." Ever. Unless you CAN apologize in a sincere manner. Plastic remorse isn't appreciated. And your "ex" is wiser now and can hear the insincerity in your, "hey, I'm sorry. Let's go out," because pain is a master teacher. Just remember that as you dial his or her digits.
DO NOT attempt to be social or friendly to your "ex" if you see them alone or with someone new in public. You are now a free person. Free from their caring and thoughtful gestures such as sending you a "thank you" card for the lovely birthday gifts. Or sending you an invitation for you and your friends to spend the weekend, and not with them, but YOUR friends on an expensive skiing trip to Aspen, Colorado. Let your "ex" be. Plain. Simple. They are happy now. In honor of Paul McCartney, "Let it be."
. . .and one last thing, "Dear Dumper," getting a fast reputation for "loving them and leaving them,"might have been the norm in 1950 or maybe some part of the 60's, but this is 2012. We as a society have come to grips with our own feelings which are, by the way, important, if to no other person but ourselves.
. . .sometimes life and Karma will team-up, and as stealth as a panther in the darkness of an untamed African jungle, will one day, cause YOU the same pain as you have caused others.
. . .Clear?
"DUMPER," THIS WAS YOU
JUST MOMENTS BEFORE YOU "AXED YOUR GIRLFRIEND." SEE HOW YOU ARE EASILY MISLEADING HER INTO BELIEVING THAT "YOU" ARE THE PERFECT GUY FOR HER?